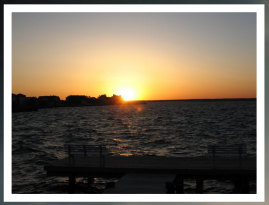 UPCOMING:
Relationship Skills Workshop – Human Formation
"Serenity through Mindfulness"
This is a skills-oriented workshop designed to help attendees handle stress, anxiety and difficult relationships, thus helping to bring peace and meaning to life.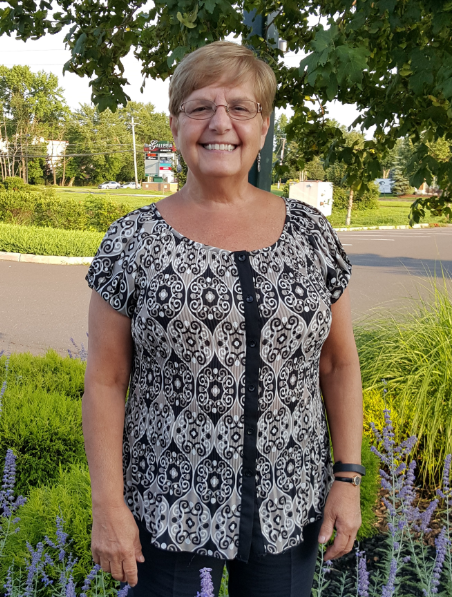 Date: Saturday, April 14, 2018
Location: Former Sacred Heart High School
15 N. East Avenue
Vineland, NJ 08360
Time: 9:30 AM to 3:00 PM
Cost: $20 (Checks payable to Diocese of Camden)
Bring a lunch.
For information, contact Colleen Mayhew
Lay Ministry Formation, Secretary
Call 856-583-2906. Email Colleen.Mayhew@camdendiocese.org
ONGOING:
Mindfulness Meditation:
Living peace fully is a way of life. Everyday challenges can be handled with much peace and joy. The Art of Mindfulness provides the tools and direction for one who desires to live such an existence. This evening of recollection will explore the teachings of Thich Nhat Hanh who demonstrates that Mindfulness can be a vehicle to inner peace, interpersonal peace and peace in the global community. Participants who desire a blend of Eastern and Western Spirituality will be intrigued by this practical approach to a life of prayer.
(Offered at: Queen of Heaven Church, NJ for Soup Night, Cherry Hill, NJ, Glenolden PA, Cecilian Center for the Earth, Arts and Spirit and St. Pius X Retreat Center, Blackwood, NJ)
Additional Mindfulness resources can be found here.
Holy Family Church, Newark DE
"Relationships and Change" Using Acceptance Commitment Therapy (ACT) presented practical skills to use as a means to navigate the many "hooks" that keep people stuck in pain as they experience change throughout the many cycles of life.
This workshop is open to the public. It is strongly recommended for all in ministry.
RCIA:
Retreat day for Candidates in preparation for Celebration of the Sacraments of Initiation.
(St. Peter Celestine)
Family Of Origin:
(Strengths, Gaps, and Knowing Self) Learn an approach to understanding our families and their impact on our adult lives. In this discussion, participants will be introduced to the concept of "differentiation" which is the cornerstone of personal health, strength, and relational choices. Participants should come prepared to learn specific techniques and tools to investigate their emotional family trees. Life choices will be reviewed in terms of family patterns, loyalties, and adherence to family roles. The aim of this workshop is to provide insight regarding the confusion often felt throughout the life cycle.
(Holy Redeemer counseling center)
Forgiveness:
What is forgiveness? Sometimes it is easy to forgive. Other times, it is almost impossible. How can we forgive a person who has traumatized or hurt us severely and who will not admit a part in the offense? What if the offender is dead or out of the picture? Does it count to say, " I forgive," when my heart can't let go of the wrong? How can I forgive? This gathering will offer participants an opportunity to explore their choices in the healing process.
(Offered at: Holy Redeemer Counseling Center, Cecilian Center for the Earth, Arts and Spirit and Holy Redeemer Counseling Center)
Communication:
Do you ever think, " I wanted to speak up, but I just did not know what to say" ? This workshop will explore conflict management skills in an effort to help participants get some of their basic needs met without feeling defeated, running away, or shutting down. The primary issues discussed will include: knowing what one wants, how to express it in a loving and clear manner, and being able to muster the bravery needed to negotiate one's needs.
(Holy Redeemer counseling center)
Enhancing Your Mood:
This workshop is intended to assist participants with developing skills to enhance their mood. Do you know that the way you think and the way you act have a definite impact on the way you feel? This practical workshop will explore many subtle but common distortions that can have a direct impact on your general feeling of well being. Learning to identify and practice concrete techniques to change your thinking can have a very positive impact on your mood.
(Redeemer Counseling Center)
Self-Esteem:
Inner freedom is like a dancer who knows and feels the heartbeat, the spirit, the rhythm, and the joy of music. Imagine living the dance of life feeling confident, assured, and able to express yourself. This workshop is intended to enhance your self-esteem by enriching your repertoire of steps to the dance.
(Holy Redeemer Counseling Center)
Reduce Stress and Anxiety:
Some people live with so much stress and anxiety that it begins to become a way of life for them. No, the knot in your neck is not part of your anatomy. Enjoy an evening of relaxation while engaging in practical exercises that can be used to handle stress in daily living. Wear comfortable clothing.
(Holy Redeemer Counseling Center)
Eucharist:
Eucharist for RCIA candidates at St. Peter Celestine.
(Cherry Hill, NJ)
Prayer Day For Seniors:
A prayer day for for Serniors from 10AM to 2PM at Pius X Retreat House.
(Blackwood, NJ)
The Psychology and Spirituality of Relationships:
Adjunct Professor — Graduate Course, "The Psychology and Spirituality of Relationships" at Chestnut Hill College in the Holistic Spirituality program.
(Chestnut Hill, PA)